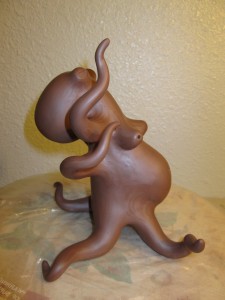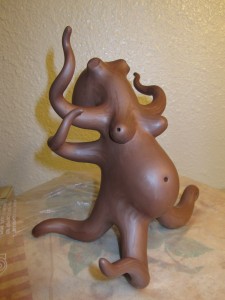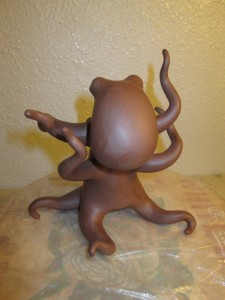 If It's True…
If it's true, and it is,
that all art is autobiographic,
then Octopus Woman is me…
is all women,
and She is.
Gazing at Her, She brings me back
to something my little brother told me many years ago.
He said that he thinks, most men are afraid of women…
That we are such unfamiliar,
mysterious, alien beings
that they do not comprehend us and respond in fear.
Perhaps this fear would be better served,
translated into awe, reverence and respect.
Yes, we are alien beings;
creatures of the sea; ruled by the moon:
Changing Women – one and all.
We are more inclined to dance,
all eight arms, simultaneously.
More ready to offer up our three hearts, for the breaking.
More inclined to weep our salty tears, back
into Mother Sea's loving arms.
If it is true, and it is;
that the seas are dying,
and her children with her…
How is it, that we know these things
and continue to push,
forcing our way into this dismal abyss?
If it is true, and it is.
How is it, that we have not all, simultaneously
fallen to the ground, in our collective grief?